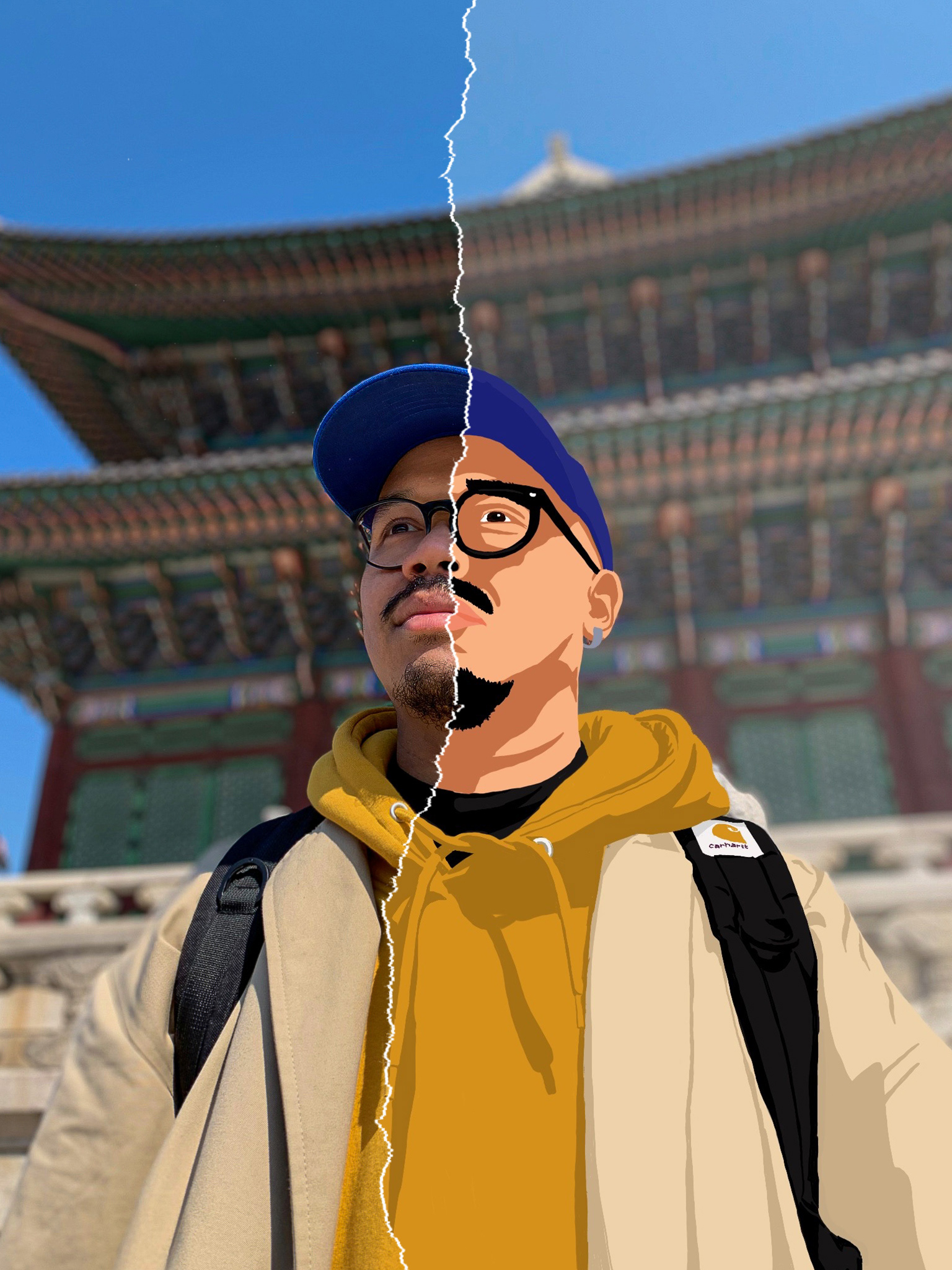 RADAO™
IS A FRENCH ARTIST BASED IN PARIS - BRUSSELS. 
ORIGINALLY FROM PARIS 13 EME, HE COMPLETED A MASTER DEGREE (2016) CONTEMPORARY ARTS AND NEW MEDIAS IN PARIS BEFORE MOVING TO BRUSSELS. HIS PRACTICE RANGES FROM PAINTINGS / DIGITAL ILLUSTRATIONS AND COLLAGE MURALS, CLOTHING TO CREATE A COHERENT YET ECLECTIC BODY OF WORK. HIS GRAPHIC, POP STYLE - OFTEN DESCRIBED AS STREET CULTURE MEETS POP ART.
HE WANTS TO DELIVER A VISUAL MESSAGE BUT ALSO TO HAVE AN INTERACTION / EMOTION WITH THE PUBLIC BY THE FUNNY AND COLORFUL SIDE OF HIS WORK.
MAIL : IAMRADAO@GMAIL.COM

EXHIBITION AND AWARD 

2017 // FESTIVAL OPEN MINDED // CITÉ DE LA MODE ET DU DESIGN - PARIS, FR
2016 // SALON DES ARBUSTES // SALON D'AUTOMNES CHAMPS-ELYSÉES - PARIS, FR
2015 // BE STREET - BOOTLEG BART // LOS ANGELES TO PARIS -  US-FR 
2015 // LA FÊTE DU GRAPHISME - CURATED BY MICHEL BOUVET // CITÉ DE LA MODE ET DU DESIGN - PARIS, FR
2014 // HIP-HOP URBAN ART // PROJECT GALLERY - TORONTO, CA
2014 // COVER ALBUM "TURN DOWN FOR WHAT - DJ SNAKE FOR MAD DECENT - PARIS, FR
2013 // SALON ARBUSTES // L'AGORA - MANTES-LA-JOLIE, FR
2011 // L' AFRIQUE CONTEMPORAINE - CURATED BY MARTIN PARR // INST. DE L'ISLAM - PARIS, FR
2011 // A TRIBUTE GRAPHIC TO ROCK CULTURE - CURATED BY ARNAUD PAGES // GALERIE VOSKEL - PARIS, FR